David Cutler GALA Scholarship Fund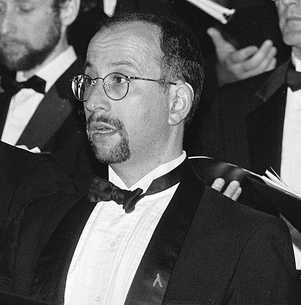 Every four years since 1996 Coro Allegro sends a subgroup of its singers to the GALA Choruses Festival held in a different city around North America. At this festival Coro represents Boston by showcasing its unique and professional sound to the international LGBT choral community.
The David J. Cutler GALA Scholarship Fund was designed to provide scholarships to either singing members, hired musicians or staff who could not otherwise afford to attend the GALA festivals. Thanks to our founder and first president, David J. Cutler, who has seeded this fund, more of our singers will be able to attend this quadrennial festival. We hope that you consider making a monthly or quarterly gift for as little or as large as you like.
For more questions about this fund, contact office@coroallegro.org.
You are also welcome to send a contribution by check directly to the Coro Allegro office. Make checks payable to Coro Allegro and mail to our address:
Coro Allegro
67 Newbury St
Boston, MA 02116