Amplifying Black Voices Series
Coro Allegro, Boston's LGBTQ+ and allied classical chorus, and Artistic Director David Hodgkins, present an award-winning online series led by Black artists, advocates, composers, and conductors with whom we have been proud to collaborate, in the context of the movement for Black lives.
Hosts: Composer Fred Onovwerosuoke • Conductor Jonathan Q. Berryman of the Heritage Chorale of New Haven • Countertenor Reginald L. Mobley
This series is supported in part by the Massachusetts Cultural Council, the Boston Mayor's Office for Arts and Culture, and an Alfred Nash Patterson Grant from Choral Arts New England and has been awarded the 2021 Choral Arts New England Board grant, "exemplifying advancement of the Board's priorities in the areas of diversity, equity, and inclusion."
Watch past episodes below and learn about upcoming ones!
• • • • • • • • • •

"We breathe the same air, want the same things, we need to talk."
– Michael Castro, Poet Laureate of St. Louis
Join us for conversation, music, and poetry as we shine light on classical music, race relations in America, and the movement for Black Lives through the prism of Onovwerosuoke's kaleidoscopic work, A Triptych of American Voices: A Cantata of the People, commissioned for Coro Allegro in 2019,
With guests:
Artist Adelia Parker-Castro
Tai Oney, countertenor, Jonas Budris, tenor,
Christopher Wilkins, Music Director of the Boston Landmarks Orchestra,
Willis Emmons and Zach Durant-Emmons, commissioners
Moderators:
Coro Allegro Artistic Director David Hodgkins
Executive Director Yoshi Campbell
Sponsored in part by Willis Emmons & Zach Durant-Emmons
• • • • • • • • • •
Episode 2: A Conversation Still Needed
with Jonathan Q. Berryman
Director, The Heritage Chorale of New Haven

Join Jonathan Q. Berryman, Director of the Heritage Chorale of New Haven, Coro Allegro, and guests for powerful conversation and moving music, as we look back at our historic collaboration on William Grant Still's courageous 1940 work, And They Lynched Him on a Tree, and the continued need to advocate for Black lives and equal justice.
In addition to excerpts of William Grant Still 's double-chorus drama, the program features his Summerland performed by Pinkham Award winner and former Coro Allegro accompanist Darryl Hollister, plus two new virtual chorus collaborations of William Grant Still's The Blind Man and M. Roger Holland's Lord, Make Me an Instrument of Thy Peace.
Guests include:
Judith Anne Still, archivist and advocate for her father's music,
Ron Williams, baritone and narrator of the 2019 performance,
Singers from both choruses.
Moderated by
Coro Allegro Artistic Director David Hodgkins
Executive Director Yoshi Campbell
Sponsored in part by
David & Shiela Hodgkins
• • • • • • • • • •
Featuring Reginald Mobley, countertenor
Date/Time 2023 TBD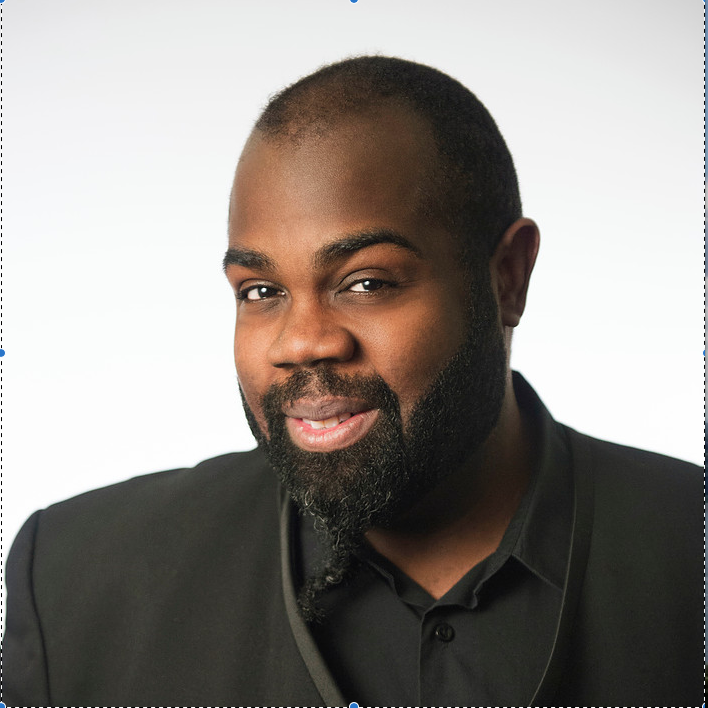 Reginald L. Mobley, countertenor, Program Consultant for the Handel & Haydn Society, and one of the authors of the Black Voices Matter pledge joins us to talk of his work for arts equity and Aluta Continua: the Passion of David Kato Kisule, Eric Banks' drama of the life and legacy of the slain Ugandan LGBTI activist. This contemporary passion, which honors the struggle of all Black lives, was commissioned for Coro Allegro in 2016. It will appear Coro Allegro's upcoming album on Navona Records, We Are Here, featuring two works by American composers bearing witness to the importance of international human rights.
Guests include:
Eric Banks, composer
John Abdallah Wambere, LGBTQ+ activism founder of Ameriganda
Tai Oney, countertenor
Philip Lima and Ron Williams, baritones