The chorus reflects on Holocaust Remembrance Day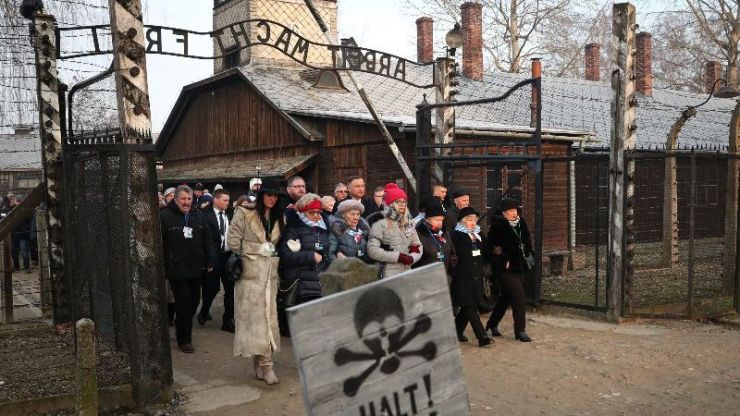 In honor of the 75 anniversary of the liberation of Auschwitz-Birkenau, Coro Allegro joins Jewish communities all over the world in remembrance, mourning, and vowing "Never Again."

At our rehearsal Sunday, Coro singers and Artistic Director David Hodgkins paused to acknowledge, ask questions, and reflect.

We spoke of the late composer Robert Stern, whose oratorio Shofar we are rehearsing, and the references to the holocaust woven through this and others of his works.

David shared experiences of visiting Terezín concentration camp on a freezing winter day that brought home the cold reality of what had been done there.

We spoke of the shofar, the rams horn of Jewish liturgy, whose calls according to Stern are "a metaphor for our human experience—our hope of being whole and our fear of being shattered."

We spoke of the broken covenants, division, and resurgence of anti semitism of our time, and how Shofar's message for a broken world feels more important than ever.

"Begin again" the work urges us. "We build the world together."
"I feel uplifted when I see so many of you here who will carry the memory of innocent people from all nations of the world who met their death here. You will make sure that those horrors are never repeated."
—Bat-Sheva Dagan, 95, author, teacher, and Auschwitz survivor
"Most were silent as the Syrians were drowning, we silently turned our backs on the Congolese people and the Rohingya people, and now the Uighurs. Our silence is our severe defeat."
—Piotr Cywinski, Director of the Auschwitz-Birkenau State Museum
"Don't be indifferent when you witness historical lies. Don't be indifferent when the past is manipulated for the sake of current political interests. Don't be indifferent when any minority is discriminated against."
—Marian Turski, 93, historian and Auschwitz survivor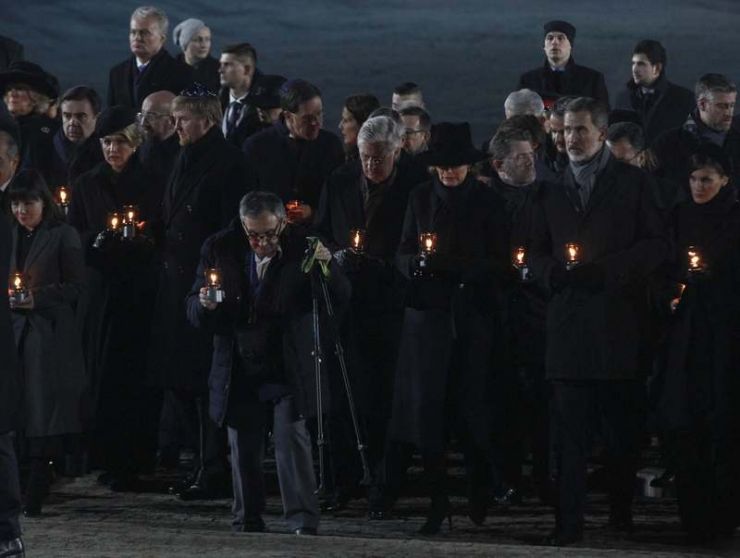 We invite you to join us Sunday, March 8, for Shofar: In Memoriam, a moving afternoon of further remembrance, reflection, and recommitment, featuring music of great power and beauty.