Join us as our 25th season celebrations begin! Bach choral settings, joyously radiant and grand, bookend deeply cathartic works by Barber and Gluck, plus Kodaly folk songs and anthems to mark the 60th anniversary of the Hungarian uprising of 1956.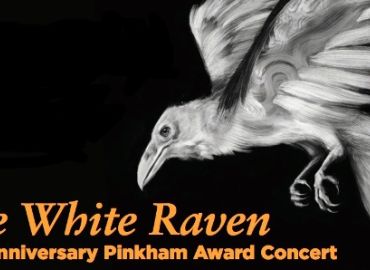 We celebrate the legacy of acclaimed Boston LGBT composer Daniel Pinkham, with The White Raven, his soaring tribute to the exceptional. Originally commissioned for Coro Allegro's 5th Anniversary, Pinkham's setting of Christopher Smart's texts celebrating the diversity of creation is paired with the vocal fireworks of Haydn's inspiring Missa in Angustiis (Mass for troubled times) or "Lord Nelson" Mass. On the occasion of our 25th year, we also shine a spotlight on the contributions of our extraordinary Accompanist, Darryl Hollister with a world premiere of a work by African composer Fred Onovwerosuoke, commissioned in his honor.
Alleluia! Settings of exaltation from diverse musical traditions from the Baroque to the contemporary. Favorites from the past 25 years by composer such as Sergei Rachmaninoff, Francis Poulenc, George Frideric Handel, Randall Thompson, James MacMillan, Kenneth Fuchs, and Thomas Dorsey. World premieres by Patricia Van Ness and Peter Eldridge. Boston premiere by Jennifer Higdon.