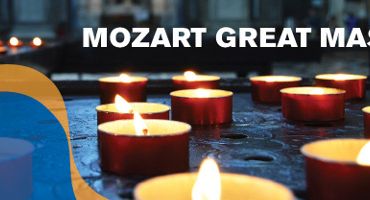 Mozart's Great Mass in C minor stuns with its solemnity and virtuosity, drawing on the mastery of Handel and Bach and foreshadowing the great symphonic masses to come.
Featuring a world premiere by Syrian American composer Kareem Roustom based on street chants of the Arab Spring plus Arab and Arab-American poetry of resistance and exodus. Also on the program, Shawn Kirchner's settings of pilgrimage psalms that lift us "beyond our divisions to find peace."
Don't miss the reprise of Eric Banks' moving drama of the life and legacy of slain Ugandan LGBTI activist David Kato Kisule. Then experience the radiant harmonies of a new work by Patricia Van Ness, that offers solace to the marginalized in flickering modes of darkness and hope.