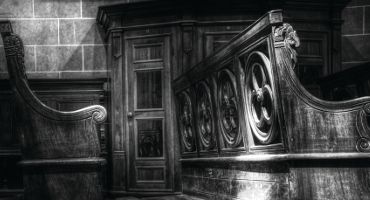 Join us for a glorious adventure of musical contrasts and intersections – Baroque/Contemporary, virtuosic/minimalist, exuberant/profound. Experience consonance, dissonance and tintinnabulation, as two extraordinary composers explore heavenly exaltation and our common humanity on the centennial of the Armistice of 1918. Adam's Lament, an extraordinary late work by the visionary Estonian, offers a deeply humane portrait of Adam, mourning the loss of Eden, the murder of Abel by Cain, and generations of division and strife to follow. Coro's performance is dedicated to Matthew Shepard, on the 20th anniversary of his death. Pairing it with the Vivaldi Gloria frames that beloved masterwork in a fresh way, as a call for peace after division – whose contrasts of leaping octaves, intimate stepwise gestures, choral affirmations, and contrapuntal splendors invoke a yearned for unity.
The voices of American composers and poets call for dialogue, justice, and affirmation that Black lives matter in a concert dedicated to the new National Memorial for Peace and Justice. Coro Allegro and The Heritage Chorale of New Haven, reprise William Grant Still's And They Lynched Him on a Tree – 20 years after they performed the Boston premiere as the first LGBTQ+ and African American choruses to collaborate on Still's choral drama. Don't miss the world premiere of A Triptych of American Voices: A Cantata of the People by award-winning composer, Fred Onovwerosuoke. This kaleidoscopic work by an immigrant composer shines light on race relations in America through the prism of three great poems: Paul Laurence Dunbar's "Sympathy" ("I Know Why the Caged Bird Sings"), Langston Hughes' "As I Grew Older," and Michael Castro's "We Need to Talk."
Experience a luminous masterwork of limitless invention based on echoes of ancient chant. Rachmaninoff doesn't just set the words of the Liturgy, he brings the ritual radiantly to life. Hear the congregation intoning prayers, the surging procession of priests, the stamp of folksong, and the great, ringing peal of bells.