The program features a recently discovered work by African American composer Florence Price, a setting of a powerful testimony by a WWII veteran for marriage equality by Asian American composer Melissa Dunphy, and Craig Carnahan's setting of Armistice poetry. We sing for all who served, all who suffered, and all whose desire to serve has been met with discrimination on the basis of their race, sexuality, gender identity or expression, through segregation, exclusion, DADT, to the Transgender service ban. Also featuring works by Irving Berlin, Aaron Copland, Lee Hoiby, Shawn Crouch, Peter Eldridge, and David Ludwig.
In a time of broken covenants, we revisit an American oratorio based on the ram's horn of Jewish liturgy, whose calls ring with our fear of being shattered, our hope of being whole. Join us as we remember old friends with music of extraordinary beauty on poems by George Herbert and Friedrich Schiller. Featuring works by Robert Stern, Ralph Vaughan Williams, and Johannes Brahms. In memory of Robert Stern, Sanford Sylvan, and Don Wilkinson.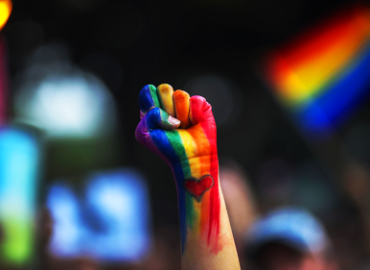 Voices reach out across generations in a newly commissioned work by award winning composer Andrea Clearfield. A mother writes to her transgender son on his 5th birthday to affirm who he always was. A survivor of conversion therapy writes to the memory of their own younger self, fighting to survive their mother's desperate attempt to save them from whom they are. We further explore the intimate power of the human voice and spirit through poems on music by Walter de la Mare, Percy Bysshe Shelley, and Emily Dickinson, and a contemporary Norwegian composer's settings of a 16th century Spanish mystic. Also featuring works by Ronald Perera and Ola Gjeilo.