Join us in celebrating this year's historic marriage equality victory with Wolfgang Amadeus Mozart's radiant Exsultate Jubilate and musical rejoicings by American composers on the poetry of Walt Whitman, E. E. Cummings, and African American spirituals. Don't miss the chance to hear Leaving Limerick by composer Pablo Ortiz, on a poem by US Inaugural Poet Richard Blanco, commissioned for and premiered by Coro Allegro at the Terezin Foundation Liberation GALA. Then experience the profoundly moving and transcendent power of Mozart's Requiem, as we remember those who struggled for but never saw this day and the great, unfinished work of human rights worldwide.
Coro Allegro, Boston's acclaimed classical chorus for members, friends, and allies of the LGBT community, joins voices with two renowned children's choruses for the world premiere of a new version of Howard Frazin's powerful The Voice of Isaac. Frazin's oratorio, a retelling of the Abraham and Isaac story from Isaac's perspective, was hailed by The Boston Globe as "…clear in design and Brittenesque in texture…ingeniously scored…[having an] almost unbearable poignancy." The voices of children, silenced by war and abuse, sing forth in both Frazin's work and Aaron Rosenthal's ominous, playful and yearning settings of poems by children in the Terezin concentration camp. Be moved by the resonance of voices, children's and adult's, historic and contemporary, coming together in psalm settings and songs of peace by Salamone Rossi, Patricia Van Ness and others.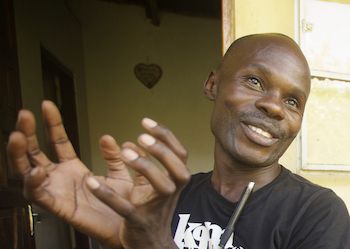 Be here to witness the world premiere of Aluta continua: The Passion of David Kato Kisule, by award-winning composer Eric Banks, recounting the life and legacy of the slain Ugandan LGBTI activist. "Aluta continua" (the struggle continues) was a rallying cry for Kato and other Ugandan LGBTI leaders fighting the homophobic campaigns around the notorious "kill the gays" bill inspired by US evangelical missionaries. Both moving and dramatic, Banks' work is a celebration of courage. It lifts the voices of the struggle from contemporary media accounts and sets them for double chorus, soloist, and orchestra, mixing in quotations of hymns gone awry and songs of solace. Also on the program, a set of empowering of African American spirituals and gospel works offered in solidarity with the enduring spirit of Black Lives worldwide.